I Care for My Patients Like They're My Family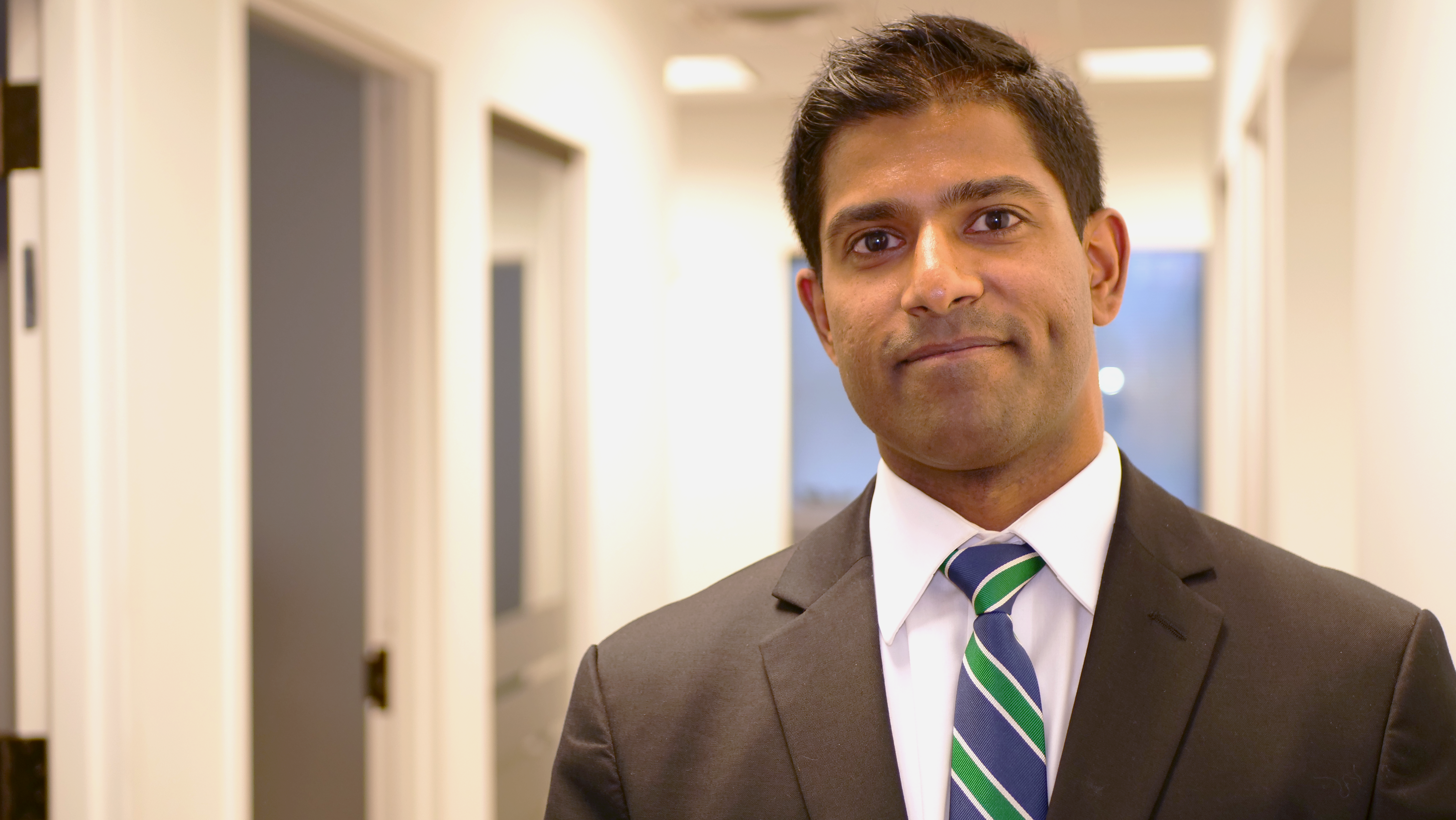 VISHWANATH DANTHULURI, MD
Bariatric and General Surgeon
(Pronounced Vish-Wuh-Naath DAN-Thuh-Loori)
Board-Certified: American Board of Surgery
I Care for My Patients Like They're My Family
Fellowship: Bariatric Surgery & Advanced Minimally Invasive and Robotic Surgery, Bariatric Medical Institute of Texas & McGovern Medical school, UT Health, Houston, TX.
Residency: General Surgery – Memorial Health University Medical Center, Savannah, GA
MD: The University of South Alabama College of Medicine, Mobile, AL
Member: American College of Surgeons, American Society for Metabolic and Bariatric Surgery, Society of Gastrointestinal and Endoscopic Surgeons, Texas Medical Association, Travis County Medical Society, Georgia Composite Medical Board.
Why I chose  my specialty?
I've always been a helping kind of person, even as a child. Growing up, I was always that guy to help friends and family with their fitness and general health concerns. Bariatric surgery combines those innate desires with the most leading-edge modern and technical skills needed to perform surgery. I like telling people I can cure their diabetes and hypertension with surgery, instead of masking their symptoms with life-long medications and their side effects.
What do I most enjoy about it?
In general surgery, and especially bariatric surgery, I can give patients immediate results and satisfaction. Their gratitude is what keeps me motivated day-in and day-out. Anti-reflux surgery can have the same effect. You go to sleep for years with GERD/heartburn problems then one day you can wake up and it's gone. Therefore, what I absolutely enjoy most is seeing my patients at their 1 to 3-month follow ups when they are able to share just how different and how much better their lives have become! With weight loss surgery especially, the changes are also evident externally and that dramatic physical change is always nice to see.
What is my philosophy/approach to patient care?
Simple. I treat every patient like I would treat my own family. It's a credo I try my best to live by. When discussing the complex decision involved in moving forward with surgery, you will hear me say, "If you were my sister, brother, mother, father or grandparent, I'd recommend we do this surgery." Or I might say "Not now, it's not the safest option for you."
What I hope to give my patients?
As it pertains to weight loss surgery, we know it can directly extend patients' life spans and quality of life. It can even reduce cancer risk by up to 50%. I think that this life prolonging component is obviously the greatest thing I can give a patient. After all, who doesn't want to live a longer, healthier life? Beyond that I offer an excellent bedside manner, communication and compassion. I try my best to really be there for you. I frequently give patients the option to email me questions using our secure email. For weight loss patients, I answer non-emergent questions almost any time of day, via Instagram, so they're really in direct contact with me throughout their journey toward better health. I hope this new website and tools will enhance your experience and act as an extension of the personal touch I am known for delivering.
Where do I practice and with which medical groups do I belong to?
Dr. Danthuluri is a proud member of the Beltline Health Weight Loss Solutions team and works primarily out of the Atlanta office. Beltline Health represents the premier surgical and medical weight loss option in Fulton county and surrounding counties as well. Founded By Dr. Charles Procter, Beltline Health is known for their quality of comprehensive service. Rest assured, if Dr. Danthuluri is not available, one of his highly trained and experienced partners certainly will be. Beltline Health has a call service and coverage for all your bariatric and general surgery needs, 24/7. Beltline Health is fully staffed with Surgeons, Bariatricians, Licensed Nurse Practitioners and Dieticians all of whom are experienced experts in their fields and eager to help you achieve your goals and have a smooth recovery too. So rest assured, during business hours and even after-hours, your concerns and questions will be heard and addressed!
What are my personal interests / hobbies and / or community involvements?
After finishing the extensive training and two years of comprehensive initial experience in Austin, Texas, I have to say, getting a job here with Beltline Health feels like a real homecoming for me! My wife and I are high school sweethearts from Huntsville, Alabama and would frequently escape to Atlanta during college for a day at Six Flags, New Years parties, football games and other big events! Atlanta is such a vibrant cultural hub for our region that I'm proud to be part of. My wife and I actually relied on Atlanta for traditional catering, clothes and other needs around the time of our own wedding. These days I love spending my free time with my wife and three children, exploring Atlanta. I love watching college and professional football as well as soccer. I played soccer throughout high school and was tempted to play in college, but I chose academics instead. I also love the outdoors. I enjoy mountain biking, but I was also an avid rock climber in college and medical school too. I haven't taken my passion for environmental conservancy to the next level yet but plan to in the future. I believe that global warming is the battle of my generation and my children's generation, and we must act. That is definitely a non-medical passion project of mine, which I aim to develop as time permits in the coming years.
Better Health Care is Our Mission